Our Technology
Treat yourself and your family to comprehensive dental care, state-of-the-art dental technology, and a compassionate team!
High Tech Dental Equipment and Patient Safety
Our High-Tech Dental practice is arguably the most advanced and safest dental facilities on Prince of Wales Island. Most of us do not think about getting physically ill from a visit to the dentist. The reality is that any health facility can become a source of germs and infections. The best in high-tech dental safety sets Southeast Dental Centers apart from many other dental facilities. The safety of our patients during the delivery of their dental care is a top priority. Dental Treatment Room Safety Offers The Ultimate Patient Protection.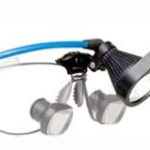 Camera Systems that Go Inside the Mouth
Have you ever been told by a dentist that you had a tooth that "needed treatment right away", but thought that maybe the dentist really just had a boat payment that needed to be paid right away? No need to fear, Atintra oral camera 1 Southeast Dental Centers we can use our intra-oral camera to show you the reason why treatment is needed. Each of the four treatment rooms in this office is equipped with a magnified camera system. The quality of the dental care improves with the use of intra-oral cameras. Decay or cracked teeth can go undiagnosed without magnified dentistry. With the image of the teeth magnified 26 times, the dentist has superior vision. The patient is notified of any oral health concerns when the problem is small so early treatment will save time and money. Additionally, this camera system uses a see through removable barrier that is replaced for every patient on every visit for vital protection and safety. Intra-oral cameras also enable our practice to save your images in our office computer to provide a permanent record of treatment. These images can be printed for you, other specialists, your lab, or insurance company.

Digital Panoramic X-ray Machine
50% Less Radiation – 300% Better Image Quality.
A wonderful tool for precise dental diagnostics. Digital Panoramic x-rays allow the doctor to get a much better view of your teeth andimage002 potential dental conditions. The digital imaging software allows the doctor to see a number of different views of the tooth to gain a better understanding of the proper course of management. Digital Panoramic x-rays provide a great benefit to the patient. Not only are they an excellent diagnostic tool, but they decrease radiation to the patient by as much as 80%. Also it is easier to share within the computer network in the dental office, this means that your doctor will be able to better explain to you your condition and discuss several alternative treatment plans while you're looking at and zooming into the digital image in a computer monitor. We have a digital panoramic x-ray machine. Not something that most people would get too excited about?. The image quality as also improved dramatically. We can see so much more on the new digital x-rays than we ever could on conventional film. When we take a digital x-ray now, it pops up instantly on the computer screen. We can also manipulate the image by changing contrast and brightness to better see what is there. Our ability to diagnose problems with improved accuracy is profound.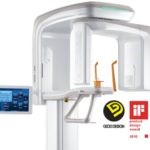 Digital Dental X-Rays
Digital radiography dental X-rays has helped many dental practices go from manual to computerized technology for superior X-ray results. With conventional film imaging, human error, lighting conditions, timing, film 4th 20rvg 20attempt 20 2 storage, and other factors could all compromise the final pictures. With digital imaging, there is a much smaller window for error and the pictures show much finer detail. With such exact X-rays, Dr. Brookshire is able to spot tooth and gum problems that may have been overlooked with conventional imaging. Digital pictures are analyzed with the help of sophisticated software for a thorough evaluation and precise diagnosis.x ray 20for 20web 20page 20 2 Digital imaging also allows the patient to instantaneously view photos of his or her mouth while still in the chair. The images appear on Dr. Brookshire's computer in a high-resolution picture. Another advantage to digital X-rays is the ease of storage and ability to pull up patient photos in seconds. Increased patient safety is also an added benefit. Patients are exposed to less X-ray radiation than with conventional imaging.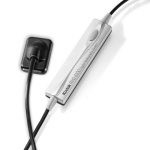 Distilled Water in All Dental Plumbing
Considering how our city water has millions of bacteria (also known as water distiller 9000bio-film), it is nice to know that you don't have to deal with the added exposure to the bacterial contamination when you take a trip to the dentist. Our treatment room plumbing runs with distilled water to protect our patients. As an additional level of protection, the distilled water is also regularly treated by an antibacterial system in each treatment room to provide our patients with the best level of safety possible.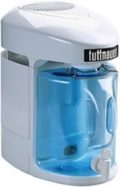 Sterilization Rooms
Our sterilization room is furnished with the latest technology sterilizers. Instead of just wiping down our equipment, we sterilize every instrument and each handpiece (drills) every time, for every patient and every procedure. To eliminate bacteria, we run the instruments and handpieces through a high temperature, high pressure steam cycle called the autoclave.
"Green" Dental Office
At Southeast Dental Centers, we are proud to announce that we are a "green dental office". We have gone to great lengths to minimize our cargon footprint on the environment and have made great strides in conservation. We have the latest software for our dental records resulting in paperless charts. We offer our forms online which can be scanned into a patients' chart thus saving paper. The technology that we have with our degital X-rays and the latest in dental traps and filters reduces the amount of chemicals that enter our water system.